Ad Hoc Committee for IL Home Education
Agudath Israel of America

Alternative Schools Network

Archdiocese of Chicago (Catholic)

Associated Talmud Torahs of Chicago

Association of Christian Schools International
Association of Illinois Montessori Schools
Catholic Conference of Illinois
Chicagoland Lutheran Education Foundation
Christian Schools International
Council of Islamic Schools of CIOGC
Deerfield Montessori Schools
Evangelical Lutheran Church of America
Evangelical Lutheran - Wisconsin Synod
Illinois Association of Christian Schools
Lake Michigan Association of Independent Schools
Lutheran Schools - Central Illinois District - LCMS
Lutheran Schools - Northern Illinois District - LCMS
Lutheran Schools - Southern Illinois District - LCMS
Seventh-Day Adventist Illinois Conference
Solomon Schechter Day Schools of Metropolitan Chicago
Illinois Coalition of Nonpublic Schools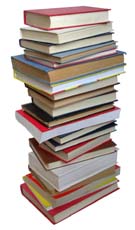 Did you know private schools account for 25% of all schools in the United States, 10% of all students and 12% of all full time teachers?
Though 79% of private schools in America have some religious affiliation, there is an enormous amount of diversity across the spectrum of private school type.

Illinois is a superb example of this diversity. Nearly twenty different private school groups exist in Illinois comprising over 14% of the state's student population. One in seven students in Illinois attends a nonpublic school. Over 325,000 students from tax-paying families in nearly 1,500 nonpublic schools choose to attend a nonpublic school.
The National Center for Educational Statistics (NCES), working in concert with the U.S. Department of Education USDOE, defines nonpublic schools as schools that are "owned and governed by entities that are independent of any government - typically, religious bodies or independent boards of trustees."
Like public school constituents, nonpublic school constituents are tax-paying citizens who are committed freedom, the value of every child, quality education and the nurture of good citizenship.
Looking for a nonpublic school?
This useful tool, provided by the National Center for Educational Statistics, allows a user to locate a private school throughout the USA using a variety of search criteria.
http://nces.ed.gov/surveys/pss/privateschoolsearch/
Find out how your elected officials voted on key Congressional legislation affecting private education. Maintained by the Council for American Private Education.
To learn more about benefits available to private school students, teachers and other personnel under NCLB, visit:
www.ed.gov/about/offices/list/oii/nonpublic/nclbinfo.html

Illinois Nonpublic School Key Links:
Illinois State Board of Education
ISBE Nonpublic School homepage
--------------------------------------------------------------
Link to CAPE's "Benefits of Private Education" brochure: http://www.capenet.org/benefits4.html

Federal Nonpublic School Key Links:
U.S. Department of Education (USDOE)
Office of Nonpublic Schools, USDOE
Council for American Private Education (CAPE)
National Center for Educational Statistics (NCES)